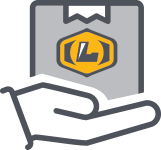 FAMILY OWNED & OPERATED
No stock exchange, no shareholders, there's only one opinion that matters...yours! Our ethical one-on-one service based approach has worked for over 60 years and continues to be the foundation of our family focused organization. Read our history.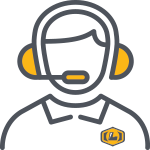 WORLD CLASS CUSTOMER SERVICE
You have options when it comes to where you purchase the firearms to stock your shelves. Our goal is to provide value to our customers, not more competition. We strive to deliver the highest level of customer service. Our goal is to be the first call you make. No voicemail, no keeping your customers waiting, you'll get a live and friendly greeting every time you call.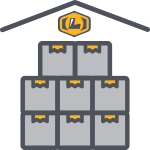 WE ARE YOUR WAREHOUSE
Whether it's a phone call, email or the use of emerging technology, we can sell, ship, and keep you stocked on a moment's notice. Save your space, our state-of-the-art distribution center was built around the concept of customer supply, service and speed!